The city of Dunnellon, lies west of Ocala, south of Gainesville and north of Homosassa. This historic town is located on the Rainbow and Withlacoochee rivers. Founded in 1887, Dunnellon once was a wild boomtown created by miners attracted to the area's rich phosphate deposits .
Part of the Treasure of Nature Coast, Dunnellon has something to offer for everyone.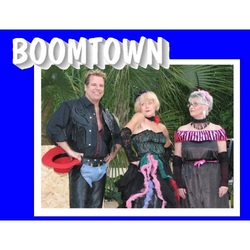 Dunnellon has variety, from awesome rivers and springs, to strolling the streets under canopies of old oaks. Dunnellon's Historic District has more than 70 restored mansions. Spend time on a river boat ride, tubing, kayaking down the a RAINBOW RIVER or fishing for that big bass. Search for that one-of-a-kind gift or a treasure at the unique shops and antique stores such as the Grumbles House. The history-focused "Boomtown Days" festival is held annually.
Take a break from the everyday rat race and enjoy the true charm of Dunnellon.
---
The first thoroughbred horse farm in Florida was created by Carl G. Rose in 1943 in Ocala. Earlier, in 1916, Rose had come to Florida from Indiana to oversee the first asphalt road ever constructed in the state.

In 1956, the Ocala area Thoroughbred industry received a boost when Needles became the first Florida-bred to win the Kentucky Derby . In 1978, Marion County-bred and raised Affirmed won the Triple Crown.

With over 1,200 horse farms in total and about 900 thoroughbred farms totaling some 77,000 acres, Ocala is well known as the horse "Capital of the World", one of only five cities (four in the USA and one in France), permitted under Chamber of Commerce guidelines to use this title, based on annual revenue produced by the horse industry.
Ocala plays host to one of the largest horse shows in the country, H.I.T.S or "Horses in the Sun", which is a Dressage/Jumper event lasting about two months.

There are over 100 different breeds aside from thoroughbreds, including the Tennessee Walker, Paso Fino, Morgans, Saddlebreds, Drafts, and the American Quarter Horse. Other equine events in the area include cowboy mounted shooting by the Florida Outlaws, as well as endurance rides, barrel races, "extreme" cowboy events, jumper shows, trick shows, parades, draft pulls, rodeo events, and more.

Ocala's thoroughbred farms have produced 45 national champions, 6 Kentucky Derby winners, 20 Breeders' Cup champions and 6 Horses of the Year.
We are surrounded by some of the most beautiful horse farms in the world.

Ocala began undergoing rapid growth in the 1970's with the development of Disney World, located some 70 miles southeast.
Much of the county's growth is also attributable to the area's growing popularity as a retirement destination like The Villages.

Our central location makes it simple to get here from virtually anywhere in the Sunshine State and beyond. Our genuinely different pace makes this vacation destination seem a world away.